Welcome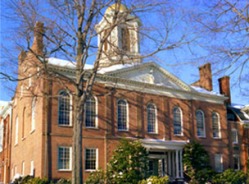 Making the decision to see a lawyer about a legal matter can be a difficult one. Our job is to make that process easier and more comfortable for you. We provide broad legal services in a convenient and relaxed atmosphere. Initial appointments are without cost or obligation and, of course, confidential. Our legal services include real estate closings, wills and estate planning, business formation and sale, matrimonial disputes and divorce,and other related litigation. For each client we strive to provide efficient and competent representation, utilizing our years of experience in the Northern New Jersey business and legal communities.

In this fast-paced area of North Jersey, clients need to have convenient access to dependable and affordable legal services. While legal costs can sometimes be daunting, particularly in contested litigated matters, we will always provide you with information concerning fees and costs before undertaking any matter on your behalf. We will discuss ways to budget, control and sometimes minimize legal fees through individual fee agreements, sometimes utilizing contingent fees, installment payments , hourly rates, and flat fee arrangements. Sometimes, there are less expensive alternatives to litigation such as mediation and arbitration where matters can be resolved more informally, quickly and with much less cost than going to court. All of these avenues are discussed with our clients at the first conference and throughout any pending matter to provide the clients the opportunity to work with the attorney in a collaborative effort.

Like most law firms and professionals, we don't handle all legal topics and matters. Due to our many years of interaction with other reputable law firms and lawyers in our area, we are pleased to be able to discuss any legal matter with you (at no cost), and in some cases refer you to another attorney in the area who concentrates in that area of practice. You still control the decision as to who is ultimately retained, but you are provided the benefit of our preliminary review of your matter and our recommendation for representation.

We hope that this website is a resource for you to help you decide your best course of action. Feel free to contact us to make an appointment at 973-998-7073 to discuss any legal matters you may be concerned about or facing in the near future.


---